Kermit is always getting kicked around by Miss Piggy. Poor Kemi.
Everyone says Oscar is a grouch. I think Oscar knows what's going on! Besides if green were truly such a bad color, why would we bother to celebrate a day devoted entirely to GREEN! I remembered this post, and felt it had to have a special encore appearance for this very topic. Read it and tell me if you agree!
Yesterday for Saint Patrick's Day we all wore our traditional green. Did you know the reason you wear green is so that the leprechauns can't see you? If you don't wear green, then they can see you and they will pinch you. Which is where pinching people when they aren't wearing green comes from. Well none of us wanted to be seen so we all wore green.

I felt my food was in danger as well. So I made us a cake.


green of course. Then I frosted it...
Kristin was in awe that I actually dyed the rice green. She was a little uneasy about the safety of the rice. I assured her it was safe to eat. The picture doesn't do it justice. The rice was bright bright green. It was quite the sight. It made the broccoli look so blah and sad.
What did you do for St.Patrick's Day?
How is that for the color GREEN!? This post was brought to you by...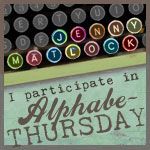 ******************************************************
Last week I mentioned flavors I may or may not have an aversion to. Coconut is such an acquired taste. Most people do not like its texture. I for one, LOVE it. I love everything coconut. I love Mounds and Almond joy. I love the smell. It's good. I love it as a stinky soap/body spray. Yum.
Passion fruit makes me want to puke. When I was a little kid, I drank some juice that was passion fruit flavor. And right after I threw up. It was lots of fun. Yeah. Scarred for life on that. I can not tolerate it.
Vanilla is fine as ice cream and a flavoring in baking. Anywhere else, it has to go away. When I was pregnant with my son, it simply didn't sit well with me. Still doesn't.
And now....drum roll please....
1. I once sneaked a friend over to spend the night
2. I once took off to my BF"s house sans shoes and walked 7miles to her house.
3. I once hitched a ride to the mall because my mom wouldn't take me!
Can you guess? Link up and play!