Some days and months are harder than others, but it is always fun to look back remind ourselves what made us smile. I am linking up with
Emmymom
, my bestie, to share Ten Things that made me smile in March!
1.
Ryan writing a letter to our own Missionary. Elder F.
Sitting with these lovely young ladies after opening night and feeling like I was part of the group.
3. My new addiction to Plants vs. Zombies!!!
4. Ryan doing an impression of a television character that he is only familiar with by osmosis.
5. At Ryan's open house, Emily got to see her past teachers. They were floored to see how much she has grown. She was always one of the smaller kids, and now she is taller than some of her teachers! They love her and are also very proud of her accomplishments.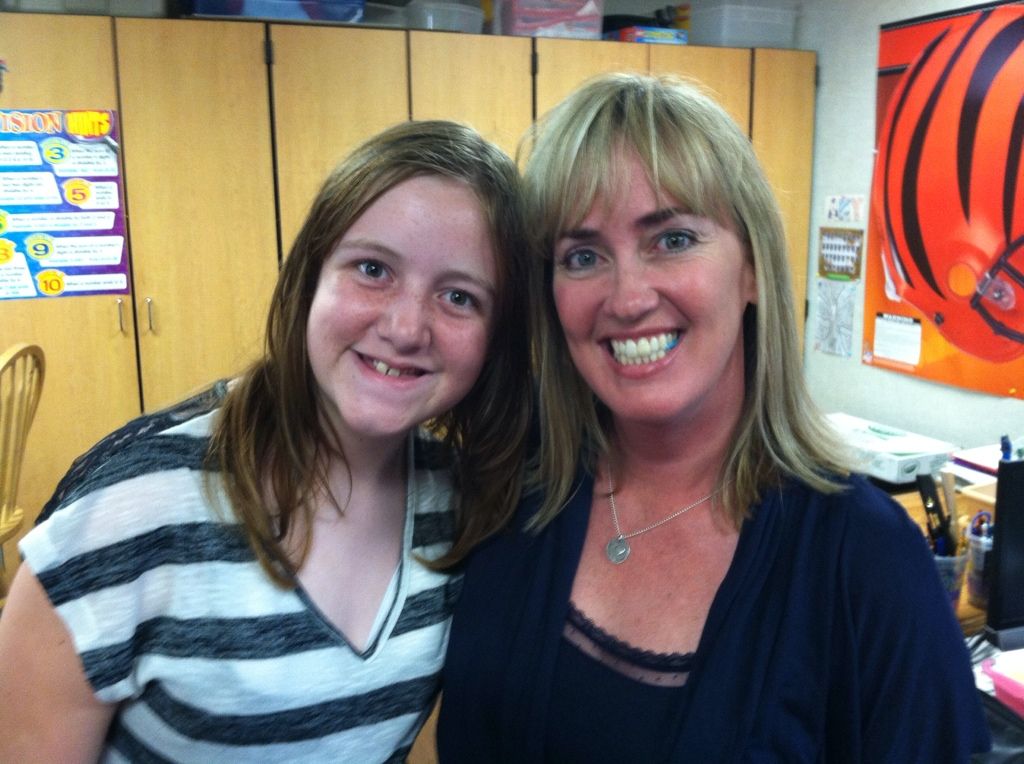 6. Seeing Kristin in Bye Bye Birdie. It amazes me how extremely talented these kids are. The plays are completely student run. The Drama Director merely acts as a Producer. He lets the kids run the shows. It's spectacular.
7. Seeing my Bestie...just yesterday in fact! And do I have the picture??? Who's the punk now! Ha! I love you Emmy!
8. Taking this picture at Wal-Mart with my mom...Angry Housewives coming this fall on TLC...