Do you know who The Blue Meanies are? Or are you thinking I have finally gone off the deep end? For those of you who know who The Blue Meanies are, I made some "special" brownies for you to feast upon. But don't eat them all. I mean the youngsters need to experience The Blue Meanies the right way!
The Blue Meanies is an army of sorts of Blue...Blue....well they are blue and they are mean. They are out to destroy Pepperland! They turn it into an oppressed land with no music. No peace and no joy. When the Beatles come back they find their instruments and peace, harmony and MUSIC is restored in Pepperland. It's a far out crazy trip. I remember watching it at least once or twice when it was the movie of the weekend. I am too young to have experienced it. But I am old enough to know what it is! So here is a little taste of those Blue Meanies to go with those special brownies.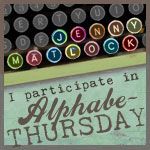 DISCLAIMER: I have never made or eaten funny brownies.

********************************************************
Now is a good time to play Two Truths and a Lie! I say that since the brownies are all gone and you all look really happy to be here!
Last week I told you that I once sneaked a friend in the house to spend the night. Indeed I did. I wasn't going to take no for an answer. I had her set up in our "Fort" in the family room. It was more of an enclosed patio. Cool fort though. Oh yeah I got busted. My mom let my friend sleep in my room but she was sent home bright and early next morning and I was read the riot act and no sleepovers for about a month!
I once walked to my BFF's house, sans shoes the whole seven miles. Sadly, I was really once that stupid. I was mad about something. Who knows what. Mom was at work. It took me about 2 hours to get there. I was there all of ten minutes before my mom arrived. Oooh she was mad at me! I was taken home. I am sure I got grounded for that one. I don't remember though. My feet were a mess. That is what I remember.
I once hitchhiked to get to the mall. Are you freaking kidding me!? NO WAY!! And no one ever should. Ever. Period. I was however offered rides more than once by creepy guys. I would make stuff up. "I live over there." Lie about my name. One guy kept following me. I turned down a corner like I was headed home. I think I hid somewhere and then went a different way to get home.
Now...with
surgery
being a hot topic in our home...I thought I would have that be my topic of truths and lies.
1. I have had a laparoscopy
2. I have had two endoscopies
3. I have had my tonsils removed.