Go reeeeeeeeeeeaaalllly fast!
Follow The Yellow Brick Road!
Sunshine! The name my mom would call me when I was little.
What do you think of when I say

YELLOW?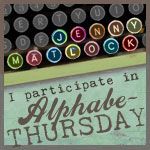 *************************************************
Now it is time for Two Truths and a Lie. If you haven't played before, make a note and play next week. Tell us three things about yourself, one is a lie. And see if anyone can guess! Last week I said...
1. I once stormed out of a classroom: True. It was quiet reading. I was quietly reading the script of the play I was in. The teacher argued that this was not a book. (It was photo copied and in a binder) I argued that I was reading. We went back in forth over this and finally got so mad I left. Oh yeah, I got totally busted for that. But I was right.
2. I once openly chastised a teacher: Oh yes I did! A classmate told a terrible joke about reuniting the Beatles by using 3 more bullets. Yeah sick. My teacher laughed. As a new Beatles fan, I was mortified by this joke. I stood up and said that the joke was not funny at all. That John Lennon was shot in cold blood and should not be made light of. Again I was right. This time I was not busted. The teacher was too stunned to say anything!
3. I once led a protest in school. Nope...though I know someone who did!

1. I hate passion fruit