Beauty and the Beast is probably my favorite Disney movie ever. The Little Mermaid comes in at a very close second. Beauty and the Beast is presented masterfully. The ballroom scene is amazing. Aside from the visual "beauty" this film amply gives, I love the overall feel of the movie. The grand musical productions. You almost forget it is a cartoon.
Belle instantly became my favorite princess. She is strong, smart and fiercely independent. And of course like any other princess (to be) she is kind and gracious. And of course she can sing!
Belle does not need saving. Another shinning quality about her. In fact, Belle does the saving in this story. She sacrifices herself to save her father's life. "Take me instead." she pleads to the beast. At the end as Gaston is battling against the Beast, it is Belle who comes to his aide. And that is what I love about her. She is not a sing songy wisp of a girl who pines for the day her prince will come. She did not love the Beast on sight. She fell in love with who he was. Oh and she certainly was not afraid to speak her mind! That is why Belle is my all time favorite Disney Princess!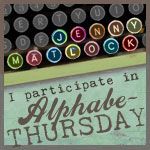 ***********************************************************************
I have three children, but I have been pregnant 4 times. The first one we were so excited. I think we the world knew in less than 24 hours. Unfortunately by the end of that week I had miscarried. I waited the prescribed three months and well, 9 months later we had Kristin.
Yes, I know exactly when my Little Middle was conceived. We were in Georgia at the time. I remember feeling extra jet lagged when we got home. Except the jet lag carried on...and on....and on. My friend jokingly said, "Maybe your pregnant." I was.
The boy did not take five years. He did take 2 though. In fact, my doctor offered to refer me to the fertility clinic. I politely declined and told her I was putting it in the Lord's hands. It wasn't long after that I became pregnant with Ryan. I wasn't convinced despite feeling like I was going to puke every stinking hour of every stinking night and a day. I bought a test for peace of mind. It was positive.
1. My sister and I learned sign language in order to have secret conversations
2. My sister and I played "Bionic Woman" together
3. My sister and I locked our brother out of the house...twice.