Energetic is something I have never been accused of being. Not even as a child was I told--that I can recall--that I had unending energy. Maybe I did. I don't remember being so full of energy that it is exhausting to watch. Loud is something I have been accused of. That and verbal diarrhea.
There are energy bars
There are Energy Drinks
There are even Energy Pills
For generations we have been trying to find ways to bottle our childrens energy. And if we could, oh the money we would make. I think though, that people are just wired differently. Some people simply have energy that is unmatched. And some of us struggle which why there are products like these. However, I just think it's age and full schedules. When you are no longer 20 and you are suddenly balancing not just your schedule, but also your families it hard to have the energy to do much of anything. Even blogging can sometimes be exhausting!!
How do you get your energy?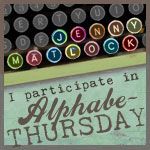 **************************************************************
After a two week hiatus, I am back on the band wagon with Two Truths and Lie. The idea is to try and figure out which one is my lie. There are no prizes, just the satisfaction of knowing you figured it out! If you haven't played before, it's lots of fun. Two truths. One Lie. Link up. Easy Peasy! Lemon Squeezy!
1. I was Madonna for Halloween
2. I was Marilyn Monroe for Halloween
3. I was a PlayBoy Bunny for Halloween